Before you can start shopping, make sure you have registered an account on Shopee.
Browse through our various categories / sub-categories or use the search bar to find your favorite products.
On the product details page, you can either tap on:
"Chat Now" to discuss or make an offer with the seller or
"Add to Cart" to place the selected item on your shopping cart or
"Buy Now"

to place an order directly.
Chat Now 
Chat now feature allows you to send a personal message to the seller directly. If you need more help with product details, product variety and product reviews, you may chat a seller to get an answer right away.
One of the great function within the chat feature is "Make Offer". This is for buyers who would like to offer a different price for the item.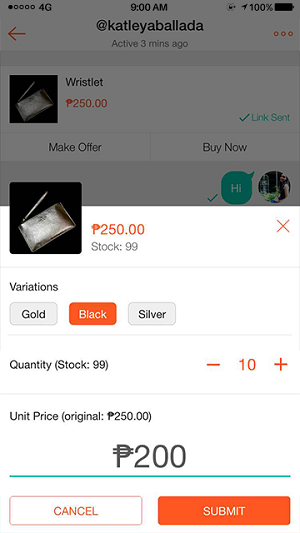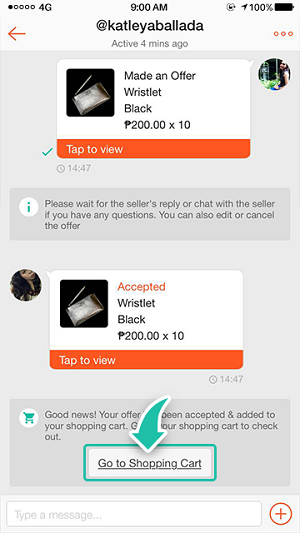 Buy 
From product detail page, tap "Buy Now". If variation is available, choose one and indicate your preferred quantity. Once confirmed, you will be directed to the Shopping Cart.
On the shopping cart, select the products you want and then click the "Check out" button.
On the "Checkout" page, make sure to:
1. Select your preferred "Delivery Address".
2. Check the available shipping courier.
3. Choose your desired payment method.
Click on "Place Order" and you're all done.