After the order payment is verified, you will need to arrange a pickup date with the Black Arrow Integrated." On the My Sales page, tap on "To Ship", and then tap on "Arrange Pickup". Select the pickup time from the time slots available and set your pickup address.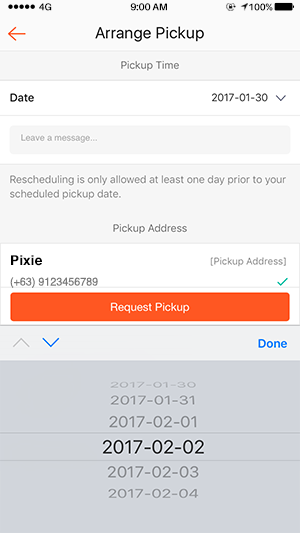 Pickup service is available from Monday to Saturday, cut off time is 3AM for same day pickup.
You can reschedule your pickup in the Shopee app before the scheduled pick-up date. You will not be allowed to reschedule your pick-up on the Shopee app on the actual day of the pickup or thereafter. If seller is not present during the scheduled pickup, this will be considered a failed pickup. Wait for Shopee to update the pick-up status the following working day, and proceed to reschedule pickup in the app. Two failed pickups for the same order will result in order cancellation.