Step 1: On the product page, tap on the "Chat Now" button.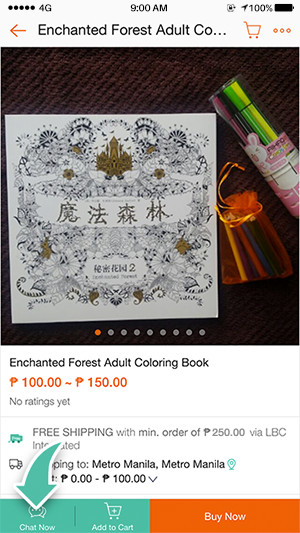 Step 2: Tap on "Make an Offer" to set your offer price and quantity. In the chat room, you may also send any questions/pictures and even call the sellers (if they enable the Direct Call function).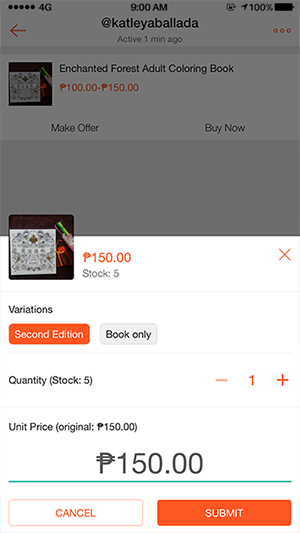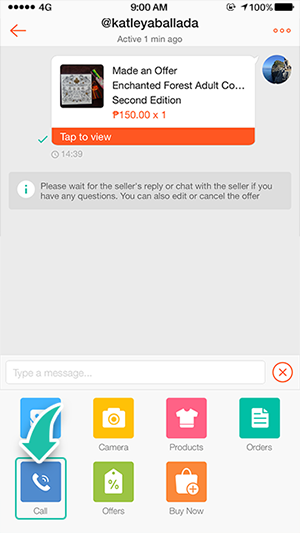 Step 3: If the seller accepts your offer, the product will be added to your shopping cart. Tap on "Go to Shopping Cart" to view your cart.