Shopee Coins are Shopee's virtual currency, which will be credited to the buyer with every successful purchased from Shopee.
You will only receive Coins after an order has been completed (after you click Order Received).
For every ₱1 spent is equivalent to 1 Shopee Coin. This can be used as to discount the price of the next purchase.
100  Shopee Coins is equivalent to ₱1 discount off any order from any Shopee Preferred Sellers. Shopee Preferred Sellers can be identified from this label
 or  
 on the product page or on the seller's profile.
Turn on a switch in your Shopping Cart to start spending your Shopee Coins.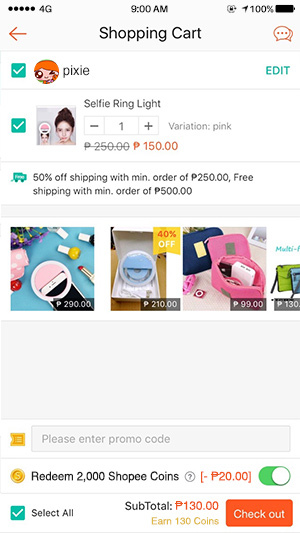 Shopee Coins will expire at the end of the 2nd month after it is earned (e.g. Coins earned anytime in June will expire on the 30th of August).
To check remaining Coin Balance and expiry date, go to "Me page" then "My Shopee Coins".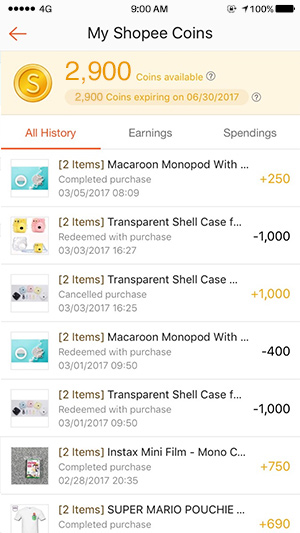 Shopee Coins cannot be transferred to another account and is not convertible to cash.