This feature is currently available to selected users only and will be accessible to all users soon.
Payment using Shopee Wallet is a new feature that will allow user to pay for their orders using stored credits.
Shopee Wallet balance can be earned from refunded payments and completed sales.
Terms of use:
1. The user can no longer change payment method once wallet payment is confirmed.
2. Refunds will be returned back to Shopee Wallet.
3. Shopee Wallet balance should be greater than or equal to the checkout amount.
4. A buyer is only allowed up to a total of ₱100,000 per checkout.
5. Shopee Wallet can be used for 10 checkouts per day.
6. Buyer will still earn Shopee Coins.
7. Buyer will still be able to use voucher/coins and other promotions.
To pay using Shopee Wallet, tap "Next : Payment Option" > select "Shopee Wallet" as payment method.
(If the user has not yet set-up a Wallet PIN, he/she will be asked to create a PIN first.)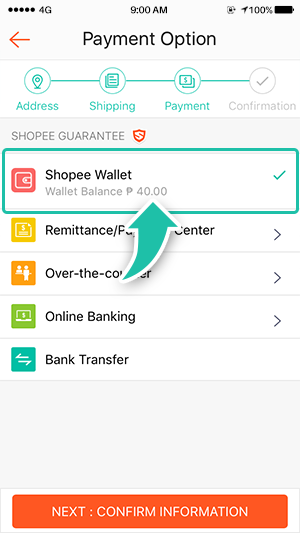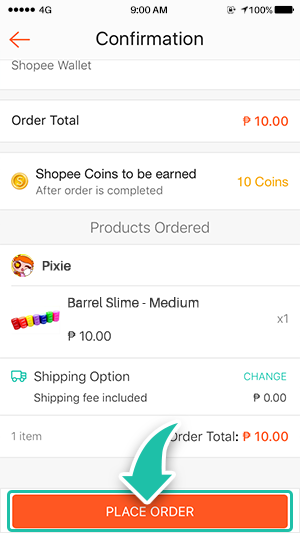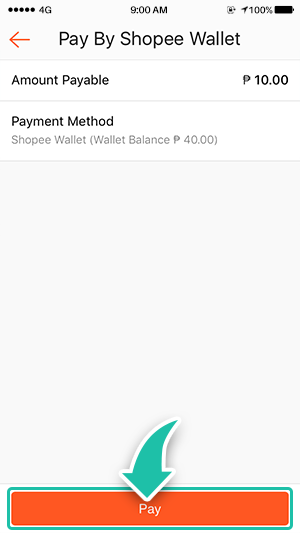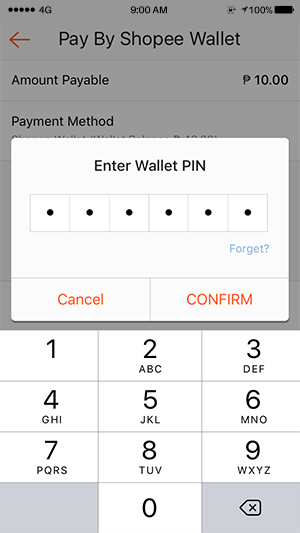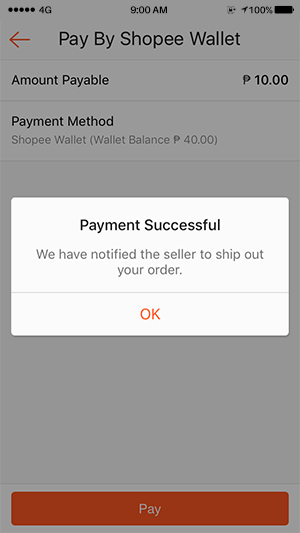 Once correct PIN is entered, payment status will be verified automatically and Wallet balance will be deducted immediately.