Buyer can pay via cash on delivery (COD) to sellers that enabled COD using Shopee's logistics partners (Xpost Integrated, Black Arrow Integrated and Own Packaging, Ninja Van Integrated & Standard Express).
Changing the payment method will no longer be allowed after placing an order using COD.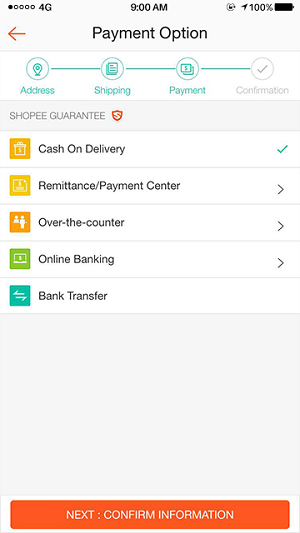 Click here to learn why COD option is unavailable.