Buyer can pay via cash on delivery (COD) to sellers that enabled COD using Shopee's logistics partners (LBC/Xpost Integrated, Black Arrow Integrated and Own Packaging, & Standard Express).
Changing the payment method will no longer be allowed after placing an order using COD.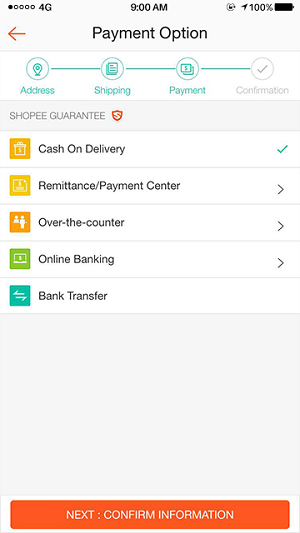 Note:
1. COD may not be available to some locations.
2. This option will be disabled once the buyer has accumulated 2 failed cash on delivery orders within 60 calendar days.
3. Buyers banned for Cash on Delivery payment due to bad delivery history on COD orders, can also be removed from the blacklist automatically
4. COD will become available again once the first offense has been reviewed by the system after 60 calendar days.