After your checkout, Payment Option > select "Over The Counter" > select your desired payment channel > tap Confirm Information.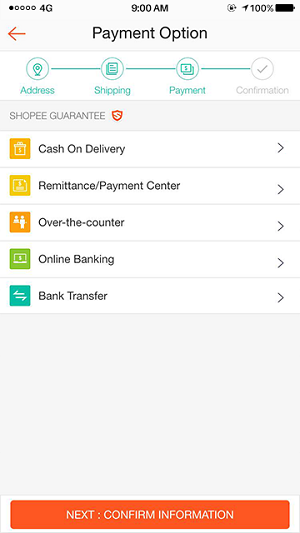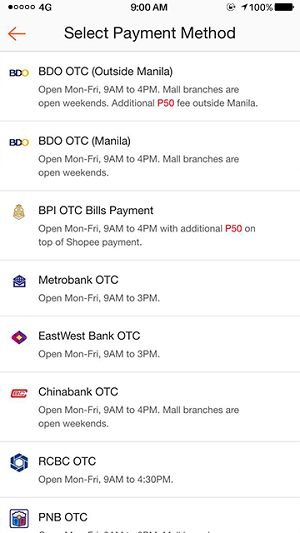 Available banks are as follow, additional processing fee may apply: 
- BDO OTC (Outside Manila) 
- BDO OTC (Manila)  
- BPI Bills Payment 
- Metrobank OTC 
- EastWest Bank OTC 
- Chinabank OTC 
- RCBC OTC 
- PNB OTC Bills Payment 
- Landbank OTC Bills Payment 
- UCPB Bills Payment 
- OTC - Security Bank OTC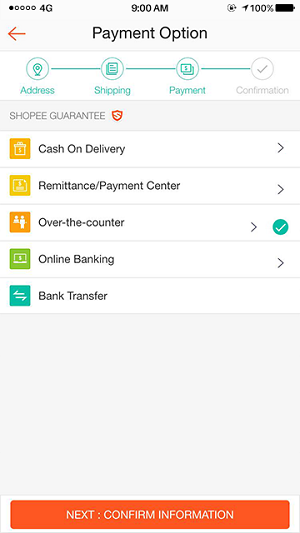 Fill in email address where you want to receive your payment confirmation and tap "Next: Payment Verification" > read Dragonpay payment instructions
Go to your chosen bank and follow the step by step Dragonpay instruction. 
-Take note of the generated reference number, total amount to be paid, and payment due date as it is necessary upon filling out the payment form 
-To see Dragonpay instruction details again go to "My Purchase" > tap "To Pay" > search for your order, tap "Pay Now" 
-Payment will be verified and an email notification will be received within 24 hours If you made an overpayment or underpayment, please contact Dragonpay Customer Support at:
 Landline: (02) 655-6820 
Support hours: Mondays to Fridays, 8:00am to 7:00pm and Saturdays, Sundays from 9:00am to 6:00pm. 
English/Filipino/Taglish Support: support@dragonpay.ph 
Bisaya Support: cols@dragonpay.ph