Every promo code has its own terms and conditions (i.e. with minimum spend, redemption period, for specific shops etc). If your promo code doesn't work, it could be because the promo code has expired or products in your shopping cart are not eligible for the discount. If the promo code is still valid but not reflected, please email us at support@shopee.ph for further assistance.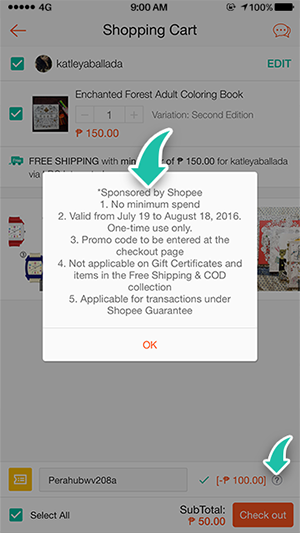 The promo code can be reused under 3 conditions:
1. You cancel the order before making payment.
2. Seller cancels the order. 
3. Order is being refunded. If you have any further queries about reusing a promo code, please drop us a message at support@shopee.ph for assistance.