You are entitled to a single daily withdrawal from your Shopee Wallet. This allows you to self-initiate a withdrawal of funds from your Wallet to your bank account. Please note that the withdrawal amount is limited to the amount available in your Wallet at the point of withdrawal. 
Step 1: Go to your "Shopee Wallet" page and tap on "Withdraw".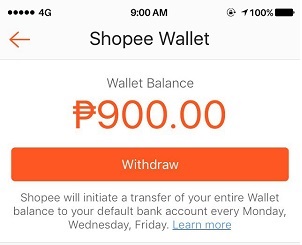 Step 2: On the "Withdrawal" page, select the bank account that you want to transfer your money to, enter the amount you want to withdraw, and tap on "Confirm".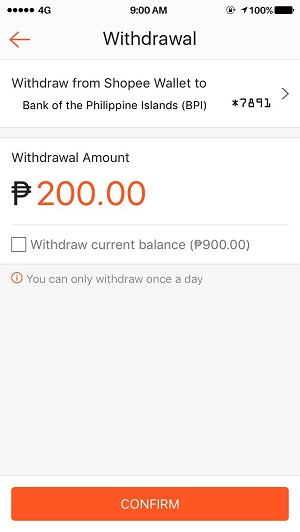 Step 3: On the "Confirm Withdrawal" page, check your withdrawal details and tap on "Confirm".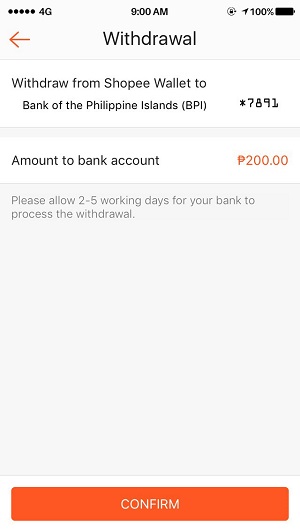 Step 4: Enter your Wallet PIN to complete the withdrawal request.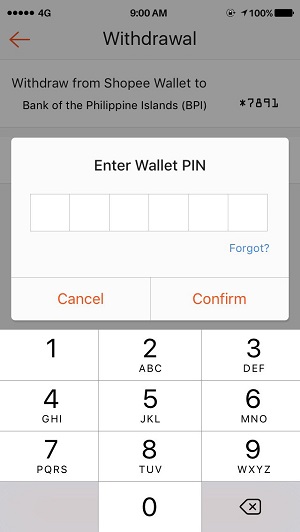 For added convenience, Shopee will also automatically transfer funds from your Wallet into your default bank account on a regular basis. These automated withdrawals will occur once a week every Tuesday. When this happens, Shopee will initiate a transfer of your entire Wallet balance to your bank account. 
Each user is entitled to 3 free withdrawal requests per week. Any additional withdrawals will be charged a fee of ₱15 per withdrawal to cover bank processing costs. (₱500 for BPI Family Savings)
If you are scheduled for an automated withdrawal on a particular day, you can still make one additional withdrawal request on the same day.