1. Make sure all items are securely and safely packed before the courier arrives. Indicate the Shopee Order ID on the pouch provided. 
To find the Order ID, go to your 'Me' Page, click on 'My Sales', and tap on 'To Ship'.
Sample of Xpost pouch with Order ID written in the front: 
Please also note the maximum parcel size and weight:
Small Pouch

size is

9x11 inches

and can weigh up to

1kg.
Large Pouch

size is

14x18 inches

and can weigh up to

5kg. 
2. Xpost courier will require you to sign on either FarEye or Airway bill as a pickup confirmation.
3. Please match carefully the Shopee Order ID indicated on the LBC air waybill (AWB) with the Shopee Order ID written on each of the pouch.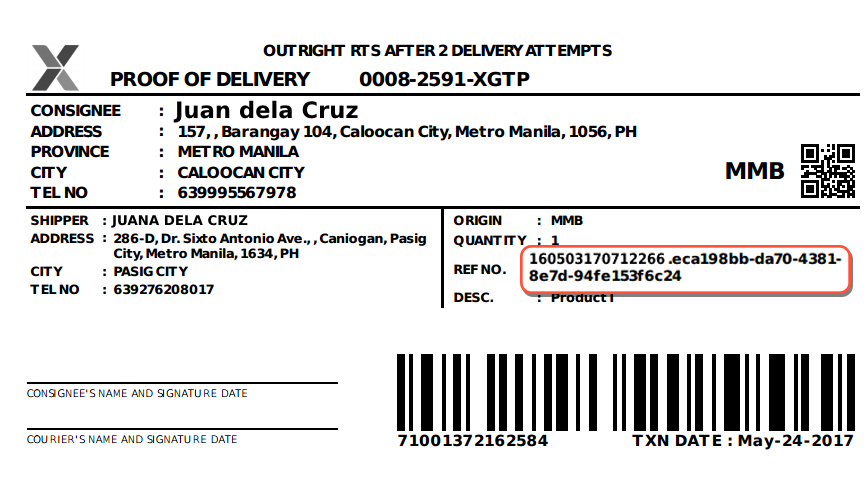 4. 
You will receive
pickup receipt
once you have handed over all the orders to Xpost courier. This will serve as a summary of all picked up orders. Please keep a copy of the pickup receipt for your records.
5. 
Pickup
status of your order
will be available on the following working day. Indicated Xpost Tracking Number should corresponds to each of the Shopee order retrieved from you by the Xpost courier.
To easily decode the description of the delivery status, please click
here
.