1. Seller should properly pack all items before the courier arrives. Seller must correctly indicate the Shopee Order ID on the pouch provided using a permanent marker.
*You can see the Order ID by clicking My Sales > To Ship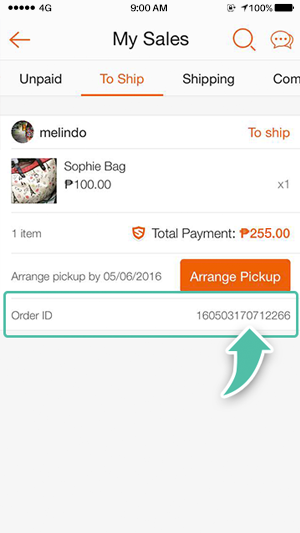 Sample of Xpost Pouch with Order ID written in the front:
Sample of Xpost label sticker:
2. Upon arrival of Xpost courier, Xpost will hand-over Printed AWB to the seller.
3. Seller should carefully match the Shopee Order ID indicated on the LBC AWB with the Shopee Order ID written on each of the pouch. Double check the accuracy of matched parcels.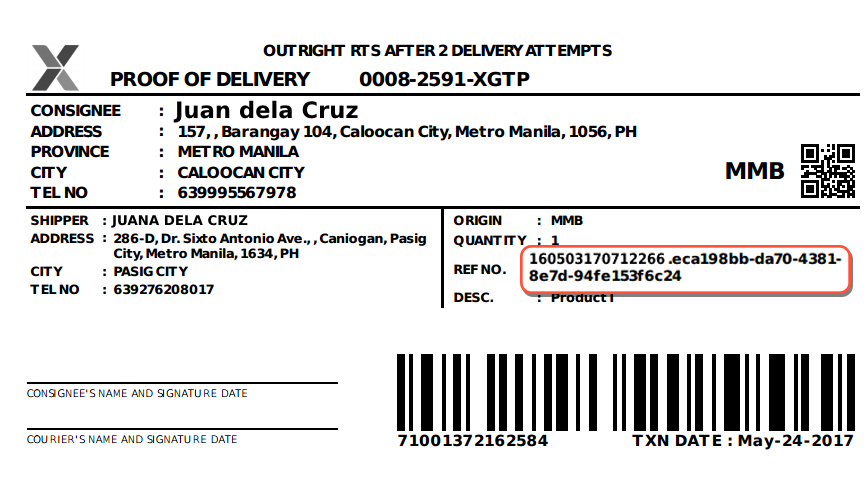 4. Pickup receipt will be given after handing over all the orders to Xpost. This will serve as a summary of all picked up orders.
Note: Please keep a copy of the pickup receipt as this will also serve as proof/evidence for an escalation case.
5. Wait for Shopee to update the pick-up status the following working day. Please take time to check that the indicated Xpost Tracking Number correctly corresponds to each of the Shopee order retrieved from you by the Xpost rider.