Attributes are properties/characteristics that can be used to describe your products.
With proper usage, your products will improve it's discoverability which can lead to more sales!
Note: Some attribute fields are optional.
How to use:
The list of relevant attributes fields will show after selecting a product category.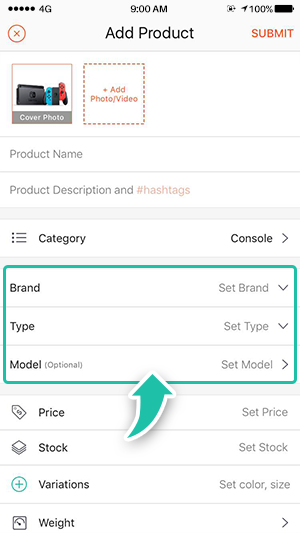 You may search or set your own attributes.