Step 1: On the Add/Edit Product page, tap "Wholesale".

 Step 2: Add Wholesale prices for different order quantities. You can add up to 5 price layer.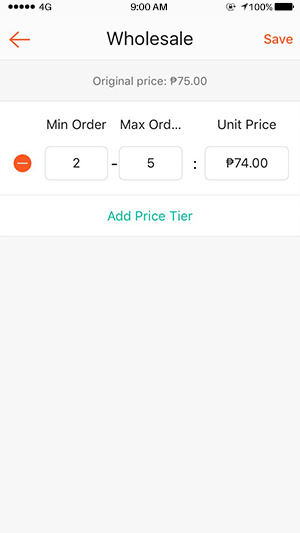 Note: The unit price of each layer must be lower than the previous layer.
After you set the Wholesale price, a badge will appear on the listing.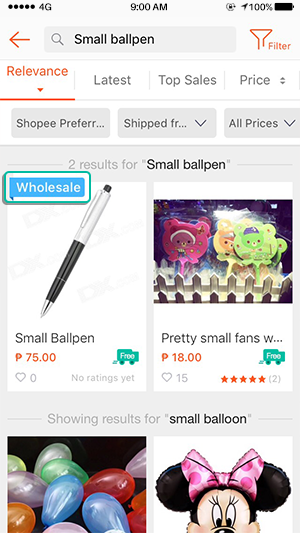 Note:
Wholesale prices will only be applied when all variations of the product have the same price.
The Wholesale badge and prices will be hidden temporarily if a discount is applied to the product. They will take effect again once the product discount has ended.
For listings with Wholesale quantities that do not fit a 12"x18" pouch, make sure to set a non-Free Shipping courier. Only orders that fit a 12"x18" can qualify for Free Shipping.
Unit price cannot fall below ₱5.